Hybrid Athlete Training
Your Online Fitness Partner
Hybrid Athlete Training is building community throughout the nation and are inviting you to be a part
Download the IOS and Android App today to start tracking your progress, plug into hearing more about upcoming events and learning about amazing recipes.
Come be a part of the many LIVE class experience we provide from LIVE workouts to LIVE Cooking classes that are educational and entertaining you are sure to enjoy.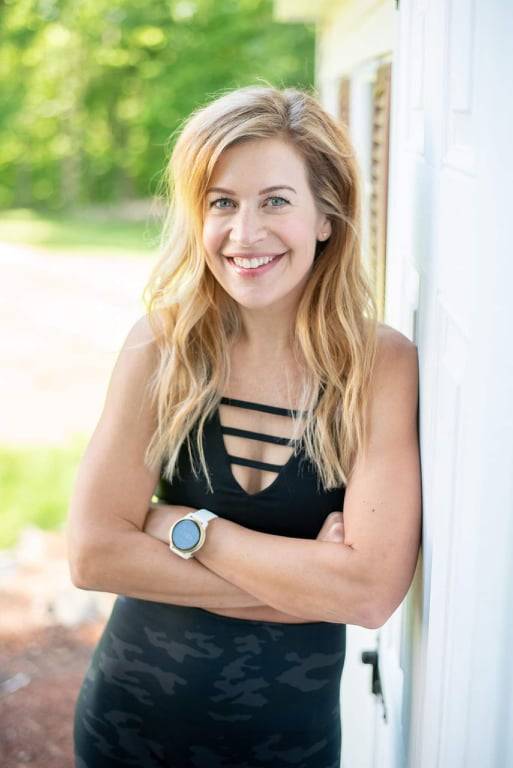 Sarah is a wife to Doug, mom of three crazy girls , CPT, and total book junkie. . She has spent her whole life saying she wants to help the world. She has been many things: a singer, actress, middle school teacher, executive assistant, ethical fashion guru...the list goes on - She has been an entrepreneur in the Wellness space for going on 9 years now.
Sarah realized she didn't want others to go through the same things she had: from eating disorders, scale obsession and food restriction, to always feeling stressed around food and completely overtraining. There was a better way to living a long and healthy life . She wants you to know you're more than a number on a scale.
You CAN be strong and healthy with a lifestyle that fuels you with foods you love and workouts that work into YOUR life. For Sarah, Hybrid Athlete Training was the missing puzzle piece that she was searching for.. When you look back on your life the number on the scale will never matter: but the way you FEEL will. Chasing around your grandkids at 90? Thats going to be YOU! WE CAN'T WAIT for you to be a part of it!
Use Discount Code: SARAHG21 for $10 Off 1st Month