Hybrid Athlete Training
Your Online Fitness Partner
Hybrid Athlete Training is building community throughout the nation and are inviting you to be a part
Download the IOS and Android App today to start tracking your progress, plug into hearing more about upcoming events and learning about amazing recipes.
Come be a part of the many LIVE class experience we provide from LIVE workouts to LIVE Cooking classes that are educational and entertaining you are sure to enjoy.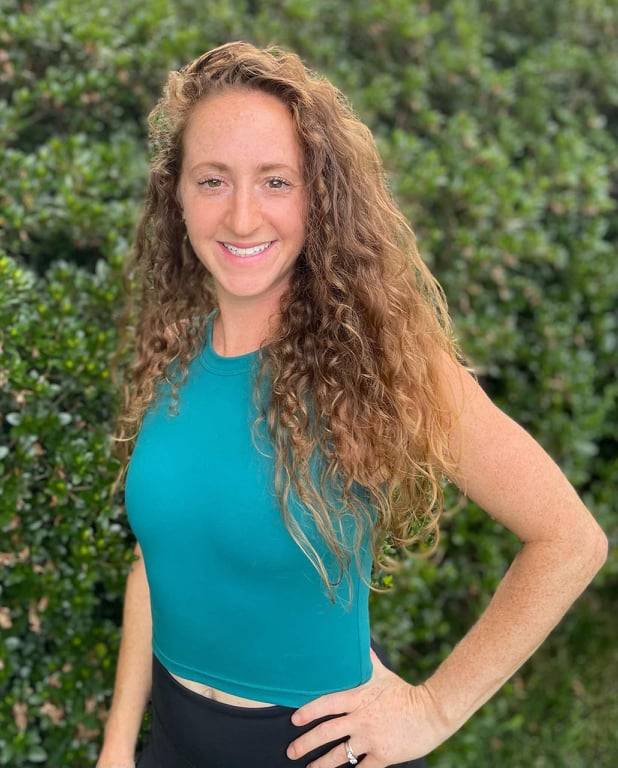 Julie Kalmar is a proud Marine Corps spouse, mom of two young boys, entrepreneur, and Certified Personal Trainer with a background in integrative wellness.
After the birth of her first son, Julie was *that* mom: singularly focused on her child, surviving on toddler leftovers and coffee, and using running (too much of it) as her main form of self-care. She was anxious and exhausted.
A few years into motherhood, she learned about the importance of prioritizing her physical health for the benefit of her mental health. It's amazing: when you're not exhausted, being a mom is a lot more fun! She felt like a new woman after the birth of her second son. She recalls that time as one full of joy and contentment. And she realized: so many moms only experience motherhood as she did with her first. They never get to fully know the beauty of motherhood; they are running on empty, in survival mode.
So for the last several years Julie has focused her work on moms, helping them prioritize their health despite the chaos of daily life. She encourages progress over perfection and lots, and lots of grace.
As a coach with Hybrid Athlete Training, Julie helps moms properly train and nourish their bodies. Its not about killing yourself with every workout. It's quality over quantity. And no, coffee is not breakfast! With Julie, moms will learn how to prioritize their own nutrition as much as their kids', and realize how good it feels to be FED!
So moms, it's time to change the narrative. Motherhood is our time to shine. Let's do this...together!
Use Discount Code: JULIEK21 for $10 Off 1st Month