Hybrid Athlete Training
Your Online Fitness Partner
Hybrid Athlete Training is building community throughout the nation and are inviting you to be a part
Download the IOS and Android App today to start tracking your progress, plug into hearing more about upcoming events and learning about amazing recipes.
Come be a part of the many LIVE class experience we provide from LIVE workouts to LIVE Cooking classes that are educational and entertaining you are sure to enjoy.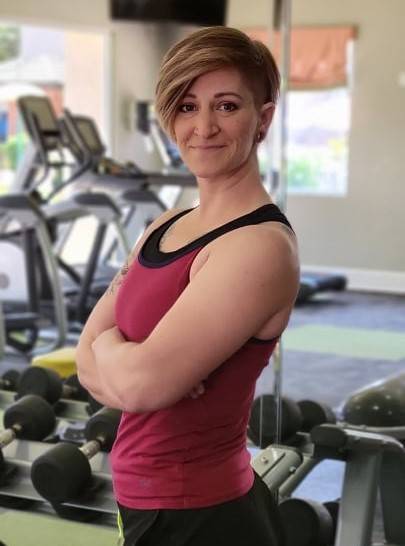 Emily is CPT, CNC, and a coach here at Hybrid Athlete Training. She spent almost half of her life treating her body terribly through drug and alcohol abuse and a diet consisting almost entirely of sugar. After going through an extensive recovery program, she found herself on the other side of addiction with little to no direction on how to actually care for her health and body.
She began a journey to improve her own health and wellness and on the way discovered she had a passion to help others who, like her, might not know where to start. Emily has worked in the fitness industry for a few years now and has seen first hand the detrimental lengths that people go to lose weight and achieve "health" and causing more harm than good.
Her desire is to help people see that you don't have to be a superhuman to be healthy. You don't have to starve yourself to be healthy. Health isn't just a number on the scale or the size of your clothes. Health is taking baby steps every day to improve yourself. Health is taking a "big picture" view of your life and making better mental and physical habits that can last you a lifetime, rather than just the next 30 days. So say goodbye to failed diets and unused gym memberships and let's do this
Use Discount Code: EMILYB21 for $10 Off 1st Month